From 12-Step to Transcendental Meditation: An Artist's Journey of Healing from Domestic Violence
10/5/2017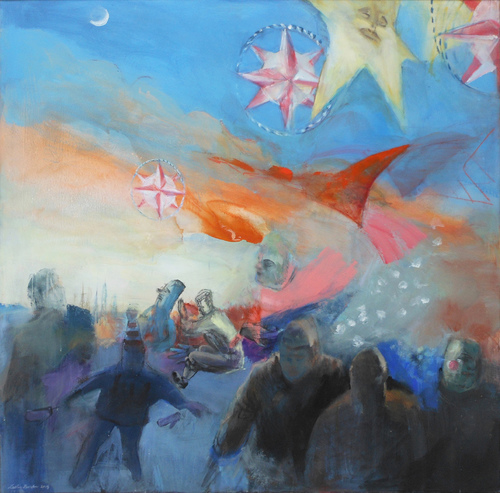 From 12-Step to Transcendental Meditation: An Artist's Journey of Healing from Domestic Violence ~ A Journey from Darkness to Light in Artwork
---
Here comes 'Condozilla': Housing protest posters from around the globe
8/1/2017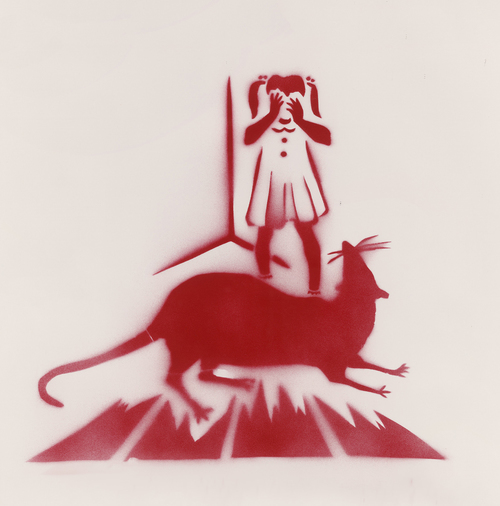 Los Angeles Times, June 2017: Political prints and posters from around the world. Leslie Bender's political print addresses housing and slum landlords: "Rat in the House".

---
Leslie Bender to Exhibit paintings at Porter's School for Girls
7/25/2016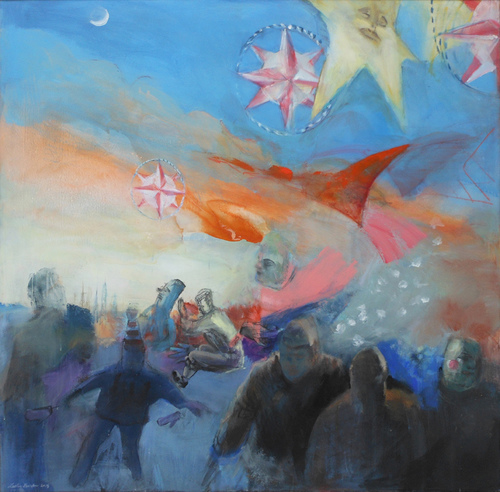 Leslie Bender will be displaying very large paintings at Porter's School for Girls, Farmington, Connecticut, beginning August 18, 2016.
---
Horse Art at HITS, Saugerties NY
7/25/2016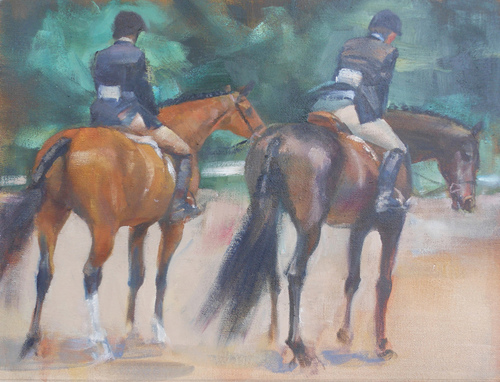 An equine art show will be running at HITS in Saugerties for three weeks in the VIP tent.

---
ARTBAR Gallery ART4theEND Benefit Show raises money for Rainbird Foundation to stop child abuse
7/25/2016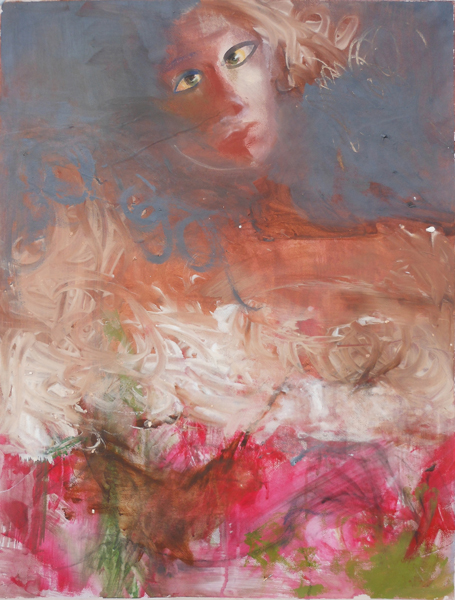 ArtBar Gallery in Kingston, NY is hosting an exhibit and sale featuring more than twenty regional artists who are joining forces to stand for the end of child abuse. The event will support the Rainbird Foundation in its mission to end child abuse. Opening July 30, 5-9, till Sunday, July 31.
674 Broadway, Kingston, NY,
845.338.2789