---
"Art Journeys Through Time" Green Kill, Kingston, NY November 2 ~ 30, 2019
10/29/2019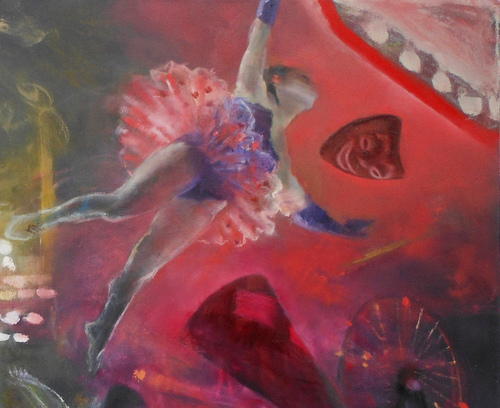 "Art Journeys Through Time" is an exhibition of artwork by four women who have taken their lifetimes to synthesize the effects of violence. The exhibit is curated by Leslie Bender, and includes Karen Capobianco, Betty Mcdonald, and Marilyn Reynolds. ​

Leslie Bender chose to celebrate her victory over the profound effects of family abuse with an exhibition of art spanning 35 years, from when she first uncovered her memories, 'till the present. She searched for women to join her, believing the support of camaraderie would help them reveal them their stories.
Releasing the grip of fear and degradation is slow and painful as memories become reactivated. Washing away those paradigms must be done in order to complete the journey. The highest level of strength and courage is needed to climb one's inner Mt. Everest. But the joy and self-power that may result is thrilling and gratifying beyond compare.
​Our culture is saturate with violence, to humans, animals, our environment, and ourselves. It is a denial of the feminine side of existence on Earth. These stories must be told over and over until humanity begins to change its basic concept of what life is about.