"Tumbling to the Light" Solo Exhibition at Garrison Art Center, NY, March 16th - May 7th, 2019
2/23/2019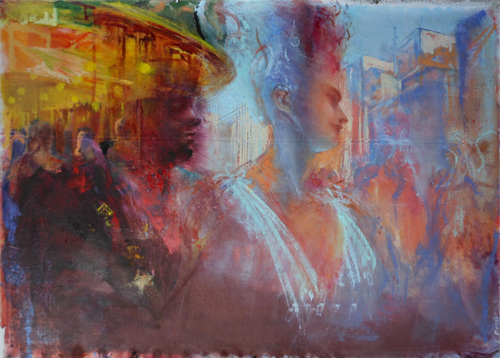 Opening Reception March 16, 5-7pm
Artist Talk April 14th, 3:30-4:30 pm


Garrison Art Center is pleased to present a solo exhibition of paintings by Leslie Bender. These colorful paintings, some as large as 58" x 68", depict surreal narratives that explore the depths of her life experience, divulging the darkness to reveal the light. Between these two forces, a magical terrain emerges filled with movement and passion. Intellect and emotion combine inviting the viewer to roam through a rough and unfamiliar subconscious realm.